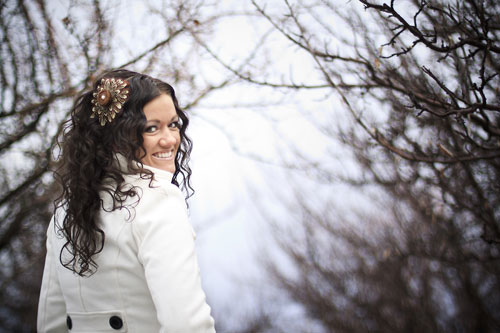 TRISHA LI MURA
Licensed Massage Therapist
I graduated from Utah College of Massage Therapy in SLC, Utah in June of 1999. I also continued my education at a massage school in Kailua, HI and in Bellevue, WA.
During my career as a Massage Therapist I have been the Massage Director at a high end health club in Salt Lake City, UT. I have worked in a few prestigious spas. Falling Waters Day Spa inside of the Treehouse Athletic Club in Draper, UT and The Spa inside of the Pro Sports Club in Bellevue, WA.
I have also built four very successful massage practices before starting my fifth practice, The Healing Body Massage in Salt Lake City, Utah in 2015. My first massage practice was in a salon on the marina in Hawaii Kai, Hawaii for two and a half years and another successful massage practice out of my home in Bellevue, Washington for a little under two and a half years. I also built and owned a massage practice in Orem, Utah for three years and my last practice before moving to Salt Lake City, was in La Jolla, California for a year and a half.
Some fun highlights of my massage career are: I have done massages backstage for an Alice Cooper concert, massaged the band members of Earth Wind and Fire, and did massages backstage at Jack Johnson's Kokua Festival in Hawaii in 2008 with Dave Matthews, Tim Reynolds, Mason Jennings, Paula Fuga and other musicians. In 2008 I also did massages back stage at Jack Johnson's concert in Salt Lake City and at The Gorge Amphitheater in WA where I massaged band members from Jack Johnson's band, Rogue Wave and Neil Halstead's Band. Being a huge Jack Johnson fan this was a dream!
I specialize in Deep Tissue, Sports Massage, Injury Massage, Trigger Point Therapy, Craniosacral and Prenatal Massage and I work on car accident victims. I have worked on a lot of athletes to help prevent injuries and heal injuries before major events.
What I enjoy is relieving pain for my clients dealing with injuries, chronic pain and muscle tension. I love being part in someones recovery and helping people have a better quality of life as their pain dissolves through my massage techniques.
My Philosophy About Massage Therapy
Massage Therapy has come a long way. From being in "massage parlors" to now being covered by more and more Insurance companies. Massage Therapy can be a luxury, but more often than not with my clients, it is a necessity.
We tend to take care of our cars more than our bodies, by getting regular oil changes, routine maintenance checkups, and tire rotations. If our car breaks down we will do whatever is necessary to pay for the costs of repair, even using a credit card because we "NEED" it to function.
When it comes to our bodies most people look for the "quick fix", the cheapest answer, which usually ends up being a band aid, just covering up the problem. Such as pain relievers, muscle relaxants, shots, and surgery, instead of taking care of it at the source…
Massage Therapy takes time and money and often times some pain, but can be at the source of actually taking care of an injury and chronic pain. Even more than a car we NEED our bodies to operate at a high quality to function in our daily lives and live a quality life.
Yes pain medicines and surgeries are sometimes needed, but not as often as people think. I also believe in Chiropractics, however the muscles are what takes the spine out of alignment. If you don't massage and relieve muscle tension in the neck and back, the muscles will continue to take the spine out of alignment.
I also believe in Physical Therapy, I've even had a practice inside of a physical practice. Physical Therapists are not trained in massage therapy as extensively as Massage Therapists are. Just as I'm not trained in strengthening muscles and physical therapy techniques.
If you are getting adjusted from a Chiropractor or going to a Physical Therapist, if you will combine Massage Therapy with these practices it will aid in a faster recovery and get at the source of the pain and injury. There are times that massage cannot help and alternative practices are needed, but more often than not, Massage Therapy can relieve pain and help with recovery from injuries.
I will never diagnose a problem as I am not a doctor. I will though, help you within my expertise as a very experienced Massage Therapist.